Financial Consulting | Investment Services | Wealth Management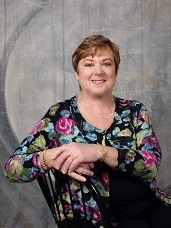 Investment and Wealth Management Services
Welcome to our firm.
Our firm is a client-focused full service investment and financial consulting firm. We have put together a team of very experienced, well-educated and highly trained financial advisors and staff. Our goal is to provide our clients with sound, objective advice based on a thorough knowledge of our client's needs, goals, and tolerance for risk.
We have been serving clients for over twenty years. They come from diverse backgrounds and include individuals, families, businesses, non-profits and trusts. Our clients have widely diverse needs and goals, hopes and dreams. What they have in common is concern for their financial future and an appreciation of the benefits of working with financial professionals.
Although we are a small firm, we are able to offer a full range of financial services for both individuals and businesses through our relationship with LPL Financial, the largest independent broker/dealer in the country*. LPL Financial provides us with deep administrative support, extensive research capabilities, and multiple investment opportunities for our clients. LPL Financial has no proprietary products, which enables our advisors to maintain our independence in making recommendations to our clients based first and foremost on their needs.
*As reported by Financial Planning magazine, June 1996-2017, based on total revenue.